Preparing for a year abroad is pretty stressful at best, and a complete nightmare if, like me, you only have a short amount of time to do it. Here are my top tips for getting ready to work, live or study abroad.
1. PHOTOCOPY EVERYTHING!!
This may seem like a strange one but it is so so important and I cannot stress this enough. Having copies of your important documents ready to go will help you no end with visas, housing applications, university applications, ID card applications etc. All of these will require supporting documents so its really helpful to have some copies available. I would advise getting photocopies of: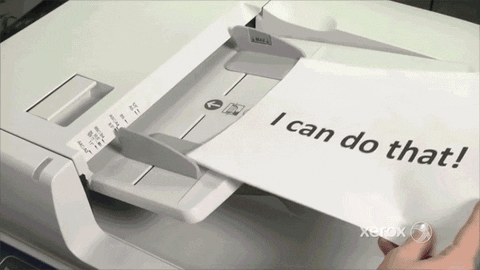 Passport

University transcripts

Application forms (leave copies with someone you trust)

Driving license

Recent bill (e.g. phone, water, gas) in your name, or in your parents' name*
* You may need a photocopy of your birth certificate to prove they are your parent - check first.
It's also a good idea to leave copies with someone you trust in case of emergencies, or even scan them to your computer and save them on a memory stick. 
2. Get appropriate insurance
Travel insurance, personal contents insurance, health insurance - it may be expensive but it is always "better to be safe than sorry" when you're in a foreign country. Check websites like moneysupermarket.com for the best deals for your needs. If you're in Europe make sure you have a valid European Health Insurance Card (EHIC) card. 
3. Check your health
This is super important. Make sure all your medications and vaccinations are up to date including contraception. Tell your doctor that you plan on going away and get any "Might be something might not" health issues checked out - especially if there is no free healthcare in the country you are visiting. If medicines are expensive where you are going it may also be good to stock up on essentials (such as paracetamol, ibuprofen, cold & flu stuff, etc) just in case.  It's also a good idea to make sure you are registered at a doctors which you can visit easily (such as one near your parent's house) - so that on trips home you don't have to make a huge detour to get a check up.
4. Read about your destination
Not only will this get you excited for the trip but it will also help you to hit the ground running when you get there. Get the travel guide (I personally love the Lonely Planet pocket guides as they're easy to pack too) and look up some cool places to visit. Read travel blogs, newspaper and magazine articles, travel websites, or even find YouTubers who live in the city/have visited the area. In my prep for New York I've been checking out TimeOut, NYCGo, and New York Cliche to name a few.
5. See your family and friends
Saying goodbye is hard but spending time with loved ones will leave you with some fantastic memories for your trip. I am very lucky to have such supportive family and friends and I can't wait to see some of them "across the pond". Phone up your nearest and dearest and go have fun!
6. Pack
Fitting your whole life into two suitcases and a carry on is really difficult. My advice is that you go in with a plan of attack. First of all, know what you will need. For tropical climates it is unlikely you will need a winter coat. For four-season climates you're going to need a little bit of everything. If like me you will be in a professional environment, make sure you pack at least one suit and some smart separates. Try to create a capsule wardrobe with lots of coordinating items. Layering is also helpful - especially in colder climates, and will save space in your suitcase. I've always found these lists from Intrepid and TheStudyAbroadBlog really helpful. I'll be doing a more detailed post about this in the future so make sure you click back for updates.
Ticked everything on the list?  You're ready to go!!!
Please reload
Living it up in the Big Apple for 12months on a work/study programme. Here are my thoughts on everything work, life and culture related . Don't forget to add me on:
​
Twitter:
Instagram:
​
Enjoying the blog? Subscribe for instant updates.